Registration has it's Benefits…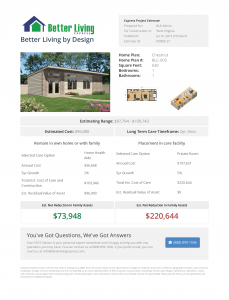 Better Living Express is the only nationwide provider of senior and disabled housing solutions. Our exclusive Express Project Estimator empowers you to create as many estimates as you need using various "what-if" options until you find the one that works for you. You can print, save, and email each and every quote you create in a convenient single page estimate!
Login/Register now and let's get started!