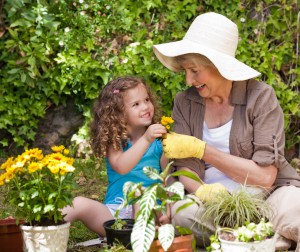 Elder Cottages are sometimes referred to as Granny Flats. ECHO Housing (Elder Cottage Housing Opportunity) was introduced into the U.S. in the 1980's and is based on a program started in Australia in 1975. The term ECHO Housing is used by many Agencies on Aging to describe this form of senior support. They are typically prefabricated dwellings that are factory-built, energy efficient, self-contained and specifically designed for seniors and people with disabilities. They are not manufactured/mobile homes. While they are built in a factory, they are built to local building codes off site using modular building techniques and then put on a carrier to be transported to the building site for installation.
For seniors or the disabled, whether for financial reasons or physical reasons, Elder Cottages can allow you to live semi-independently when the full independence of your own home isn't feasible but you don't want to live in an assisted living or nursing home facility. You can get the support needed by family members instead of exclusively from more expensive private care sources. All of this with privacy when you want it but support when you need it.
Some of the benefits of an Elder Cottage includes:
Ability to reduce living expenses.
Maintain a level of self-reliance.
Can stay close to children and grandchildren.
Feel secure knowing that help is nearby when needed.
When exploring the use of ECHO Housing, it is best to sit down with everyone involved to discuss all of the options. Zoning can be an issue so one of the first stops should be the local zoning department to see if a separate cottage on the property is allowed in the jurisdiction. If not, then a FACS addition can be a great alternative. Family involvement is important to evaluate the pros and cons and probable options. A discussion of everyone's needs and how this solution could work for everyone is important.
Additional benefits of ECHO Housing for seniors and their families:
Cost-effective – Senior Care is expensive. The median expense for a one year stay in nursing home in the U.S. exceeds $90,000. This is even higher in the Northeast. An Elder Cottage is an asset and, if the local jurisdiction allows it to stay on the family property, can increased value and provide additional equity for the long term.
Reduced Stress – For the senior, worry about care can be debilitating. With family nearby, reduced stress along with reduced expenses are a great recipe for better living.
Wealth Transfer Mechanism – In many cases, the equity in a seniors homes can be tapped to pay for the Elder Cottage. When the senior takes a life interest in the estate of the caregiving child, the transfer can be tax free and help with managing assets to avoid Medicaid penalties should the occupant have to move into a nursing home later on. (Seek the advice of a qualified Elder Law Attorney to learn more.)