The Background
Jane was in her late seventies. Her husband had passed away eight years ago and she was living independently in her own home. Jane had a daughter and two sons. One of the sons lived a 30 minute drive from her house with his wife and teenage children. He was able to visit weekly and help with shopping and errands. Her second son wanted to assist with his mother's care but lived out of state. Her daughter, who also lived out of state, and wasn't able to directly assist with Jane's care. Jane was feeling an increasing amount of isolation. Her requirement for medications was increasing and her arthritis was progressing to the point that it was limiting her physical ability to care for herself and her home.
The Challenges
Jane was mentally alert and her physical condition, while an impediment, wasn't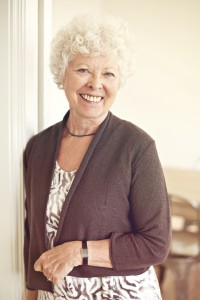 debilitating. She valued her independence and wasn't ready to move to an assisted living community or nursing home. Her children met and her nearby son agreed that she could move in with him. The family approached Jane with the idea. While Jane valued her independence, she realized the effort to live by herself was taking a lot of energy and she would actually enjoy the opportunity to be with family.
The obstacles:
Her son's home was a two story home with all of the bedrooms upstairs.
Jane has some items that were important to her and she couldn't part with them.
Her son's teenage children were active with lots of friends and visitors.
Jane's small Pug was her inseparable friend but her daughter-in-law had dog allergies.
Not being able to provide hands on help, the son living out of state called Better Living Express.