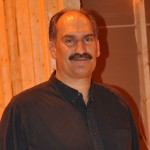 Ken is a licensed contractor in practically every state in the U.S. He is a Certified Aging-in-Place Specialist and enjoys working to help others. He brings over 20 years of experience to remodeling and new construction with an emphasis on helping seniors. He has designed many homes, cottages and additions and enjoys overcoming the challenges families face when creating a solution for their loved ones.
We are looking for new team members!
If you enjoy helping seniors, the mentally disabled or the physically disabled then you may be a perfect fit to become a Family Alternative Care Solutions Advisor.
We are looking for new team members that enjoy helping others and can bring those skills and knowledge to a professional working environment to do just that. Certifications in Aging-in-Place, Universal Design, Construction, Remodeling, Senior Advising, etc. are a plus.